04/15/16
Novaria Group Acquires ESNA from MacLean-Fogg
Fort Worth-based Novaria Group acquired ESNA, Elastic Stop Nut Corporation of America, (formerly MacLean ESNA), a manufacturer of nylon insert and all metal fasteners, from MacLean-Fogg Component Solutions.
Novaria Group said the ESNA brand "will immediately expand to include complementary aerospace products such as tight tolerance bushings, mechanical standards, fluid fittings, machined products, and other internally threaded fasteners."
ESNA will continue manufacturing operations in both Pocahontas, AR, and North Richland Hills, TX (formerly Fitz Aerospace).
ESNA will operate within Novaria Fastening Systems, led by Monty Gillespie, Novaria Fastening Systems president.
Both ESNA's Arkansas and Texas facilities will be led by current ESNA general manager Dave Merwitz.
"ESNA's capabilities further enhance and diversify our position in the aerospace fastener market," said Bryan Perkins, co-CEO and president of Novaria Group. "ESNA's reputation for excellent quality, uniquely diverse products, and brand strength are complementary additions to Novaria's growing family of threaded fasteners, fittings, and fatigue reduction solutions such as bushings and spacers."
Founded in 1927, ESNA supplies nylon insert nuts and structural internally threaded fasteners for the commercial aerospace, military ground, and navy nuclear markets. ESNA operates a combined 250,000 sq. ft. in Arkansas and Texas, with more than 200 employees. Web: esnaproducts.com
ESNA has grown to manufacture certified aerospace and defense products that currently include nylon cap nuts, spline nuts, nut plates, all metallic nuts, clip nuts, 12-point engine nuts, shear nuts, tight tolerance bushings, and fluid fittings. These products use high-strength aerospace and defense-grade alloys such as Monel, stainless steel, titanium, Inconel, aluminum-nickel bronze, torlon and other specialty materials.
"We believe this is the right long-term strategic move for ESNA and that Novaria's reputation and approach to the aerospace market will support the next phases of ESNA's growth and customer approvals," stated Dave Lomasney, president of fastener components for MacLean-Fogg Component Solutions.
The deal comes days after Novaria Group acquired Ferco Aerospace.
Novaria Group provides fasteners and other products to the aerospace and defense industries. Operating platforms include Novaria Fastening Systems (NFS), Novaria Surfaces & Structures, and Novaria Component Solutions. Web: novariagroup.com
---
10/06/15
ServTronics management is proud to announce that the company has successfully completed the AS9120 REV A and ISO9001:2008 re-certification process, as required every 3 years. AS9120 is set of standards, which includes ISO9001:2008 and nearly 100 additional requirements related to the Aerospace and Defense industries. It addresses subjects such as lot splitting, traceability, document control, evidence of conformance, and chain of custody. Since becoming certified in 2012, ServTronics has undergone yearly surveillance audits, including this year's total recertification, which is required every three years.
---
05/01/15
ServTronics has added an Insize Digital Microscope to our new inspection equipment. (All the better to see you with!)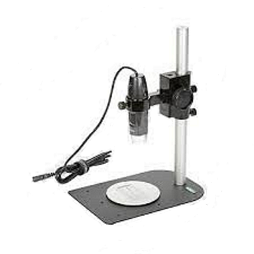 ---
10/14/14
ServTronics is proud to accept the 2014 GE Aviations Valued Supplier Award. Congratulations to our whole staff at ServTronics! A big thank you to GE for the opportunity to earn their business.